Vážení zákazníci, využijte našeho online předprodeje vozů a testovacích jízd až k vám domů. Více informací
ZDE
Dynamism in every detail
The attractively balanced proportions are complemented by features and design details that emphasize the dynamic character of the H-1.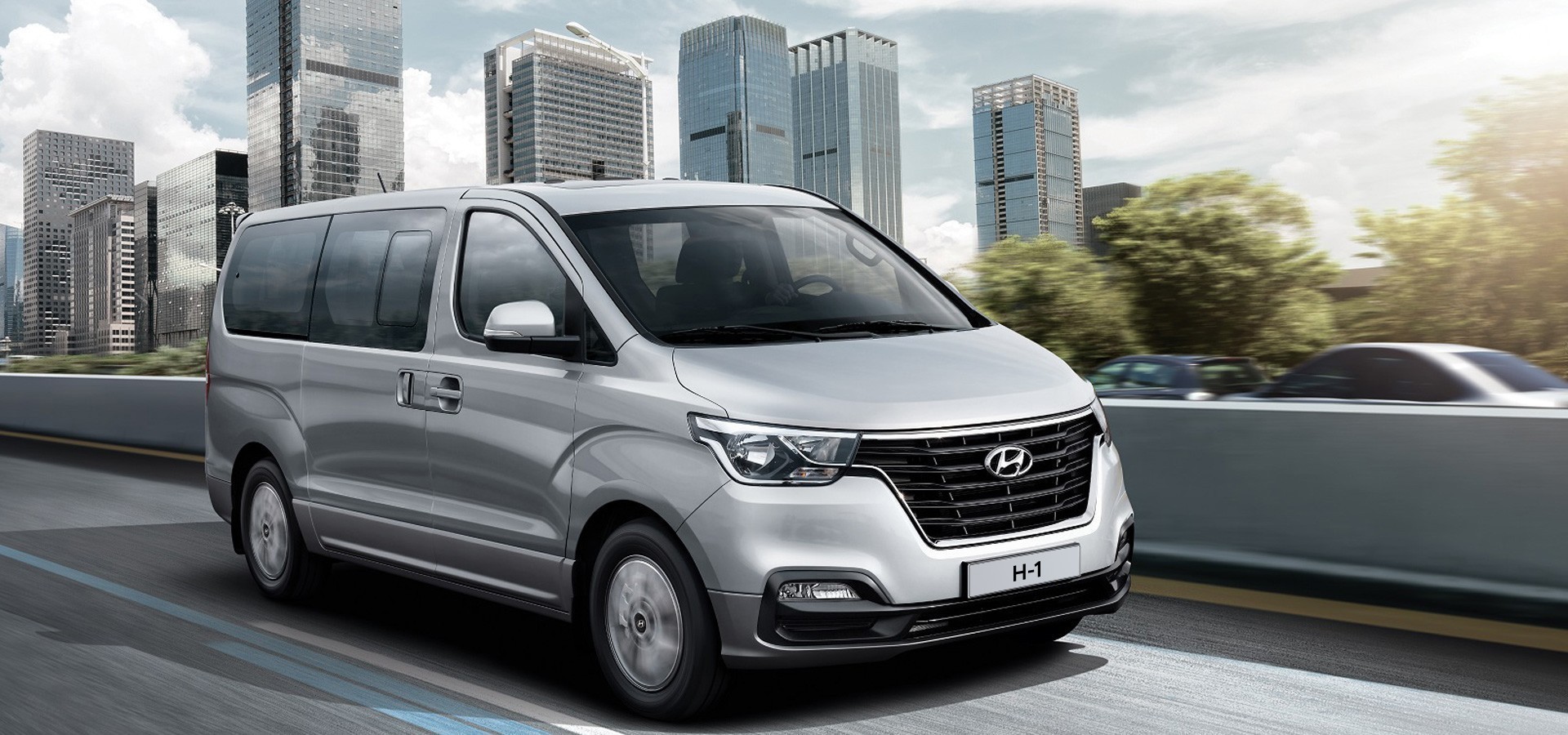 H–1 Tour: variable seating capacity
The ergonomic seats of the H–1 can be reconfigured to provide premium comfort for up to eight occupants. And there's still plenty of space for their luggage.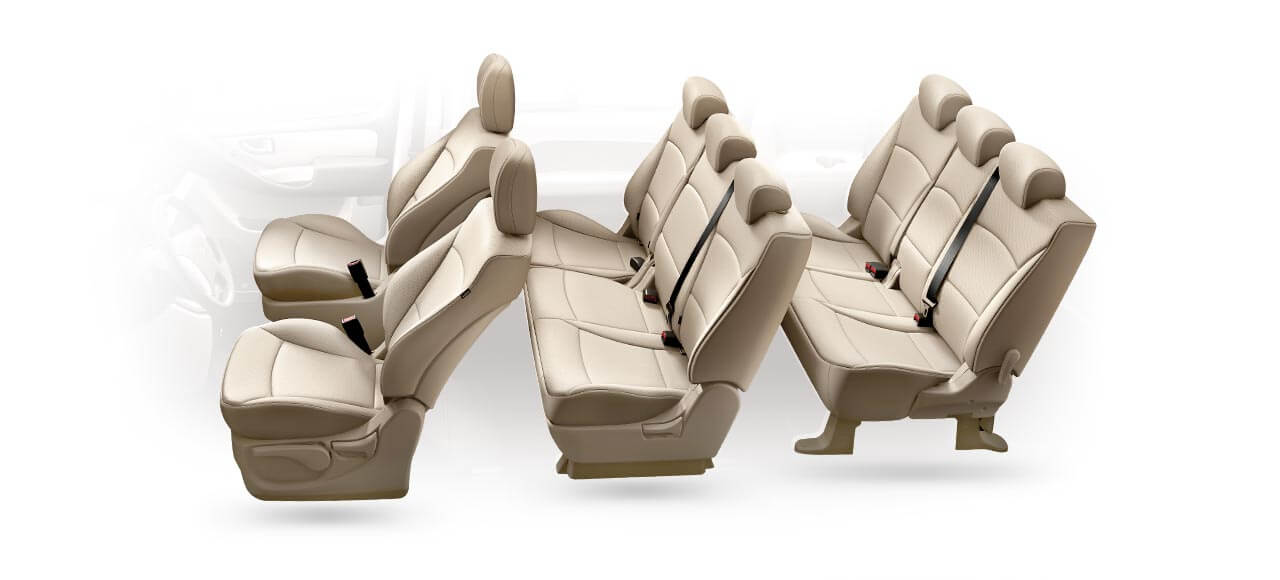 MOVING PEOPLE IN STYLE
The Wagon version of the H–1 is the perfect solution when a car-based station wagon just doesn't have enough space. Within its attractive exterior is a comfortable, roomy and convenient interior. And there's all the reliability, accessibility and dependability that make up the Hyundai DNA.
Front of the car

Headlamps

The elongated sweep of the headlamps is a typical Hyundai design characteristic

Radiator grille

Chrome highlights add an extra touch of class to the grille.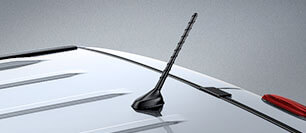 Roof antenna
Good radio reception wherever you go is possible thanks to the standard roof-mounted antenna.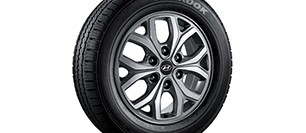 17" alloy wheels
Stylish 17" alloy wheels are an elegant and practical complement.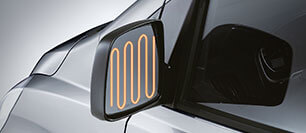 Heated outside mirrors
Heated door mirrors clear quickly in cold or frosty conditions.
Comfort and convenience are always in style
The cabin of the H–1 follows a clear proposition: that, whether you're delivering goods or transporting passengers and luggage to their destination, you deserve all the comfort, convenience and style that you could expect from a passenger car.
Audio system (MP3 / CD player and Radio)

No need to get bored on long journeys in the H-1. The audio system includes an MP3 / CD player, radio and further connectivity capabilities.

Fully automatic air conditioning

Heating and cooling that automatically maintains the desired temperature throughout the cabin.

Cooled glove box

Keeps your drinks and snacks cool on long journeys, whatever the weather.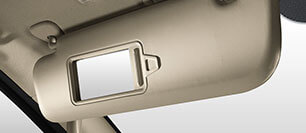 Sun visor
The sun visor is finished in a soft-touch knit-embossed fabric. It incorporates a convenient pocket-type ticket holder.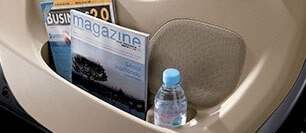 Practical door pockets
Integrated storage spaces in the doors can hold the magazines, maps and paperwork that can make your journey more enjoyable.
Electro-Chromic mirror (ECM)
The rear-view mirror automatically reduces the glare caused by following headlamps.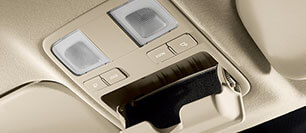 Overhead console
Includes a sunglasses holder that's easily reachable while driving.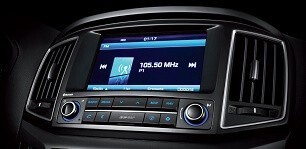 Navigation system
The high definition 7" navigation screen provides route guidance and traffic information. Integrated DAB (Digital Audio Broadcasting) delivers the highest sound quality and further additional services.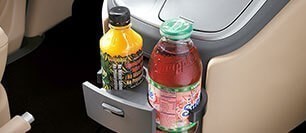 Cup holders
The console between the two front seats is available with a retractable holder for a couple of bottles or cups.
POWER, REFINEMENT AND RELIABILITY
H–1 guarantees good performance together with Hyundai's rugged dependability and eco-friendliness.
2,5 CRDi
diesel engine with WGT (Wastegate Turbo)
The 2,5 CRDi diesel engine with WGT produces a maximum 136 ps at 3,600 rpm while its peak torque rating of 35.0 kg·m is reached at 1,500 ~ 2,500 rpm.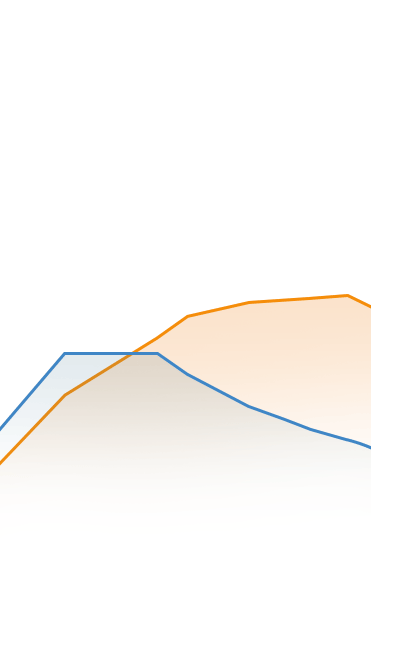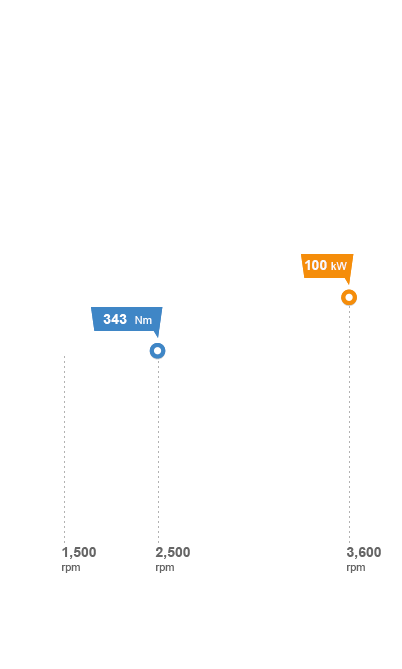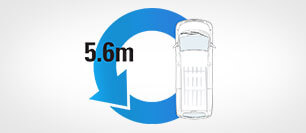 Tight turns made easy
Despite having a length of more than 5 metres, the H–1 has a turning radius of only 5.6 metres. So tight turns are no problem for this large, versatile and capable van.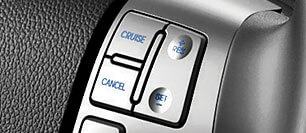 Auto Cruise Control
Perfect for long trips, Auto Cruise Control lets you set and maintain your desired speed, thus relieving stress and reducing the chances of exceeding the speed limit. It also ensures the most efficient use of fuel.
Agile, safe and strong
The H–1 has been engineered to provide active and passive protection for all occupants.
Electronic Stability Control (ESC)
ESC helps you maintain control during emergency braking by modulating both brake pressure and engine torque.

Airbag systems
The front airbags in the H–1 can be supplemented by seat-mounted side airbags that provide effective protection against side impacts.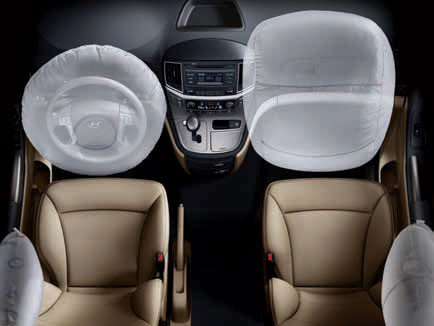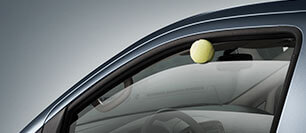 Safety window adjustment control system
Safety sensors on the power windows cause the glass to reverse direction instantly if any obstacle is detected while closing.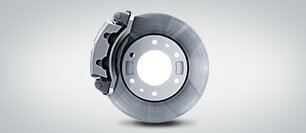 16" disc brakes
16" disc brakes are available on all wheels, providing maximum stopping performance and outstanding control, even when the large H–1 is fully loaded with passengers and cargo.
Reassuring convenience
There's much more than comfort and space in the H-1. A lot of thought has gone into creating a vehicle that's as easy to use as possible.
Folding key

Electric folding outside mirrors

Rear Parking Assist System (RPAS)
Folding key

The shaft of the key neatly folds into the fob when not in use, making it much more compact.

Electric folding outside mirrors

The electric door mirrors can be folded out of harm's way at the touch of a button.

Rear Parking Assist System (RPAS)

An audible warning is sounded if obstacles are detected by the bumper-mounted sensors while reversing.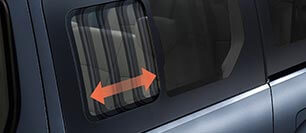 Sliding side windows
Passengers can slide open the side windows to provide the desired amount of ventilation.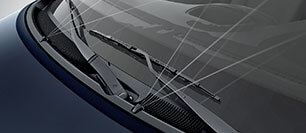 3-way washer jets
Each washer splits the flow into three jets for better windscreen coverage.
PRICELISTS AND FURTHER INFO