Vážení zákazníci, využijte našeho online předprodeje vozů a testovacích jízd až k vám domů. Více informací
ZDE
DYNAMISM IN EVERY DETAIL
The attractively balanced proportions are complemented by features and design details that emphasize the dynamic character of the H-1.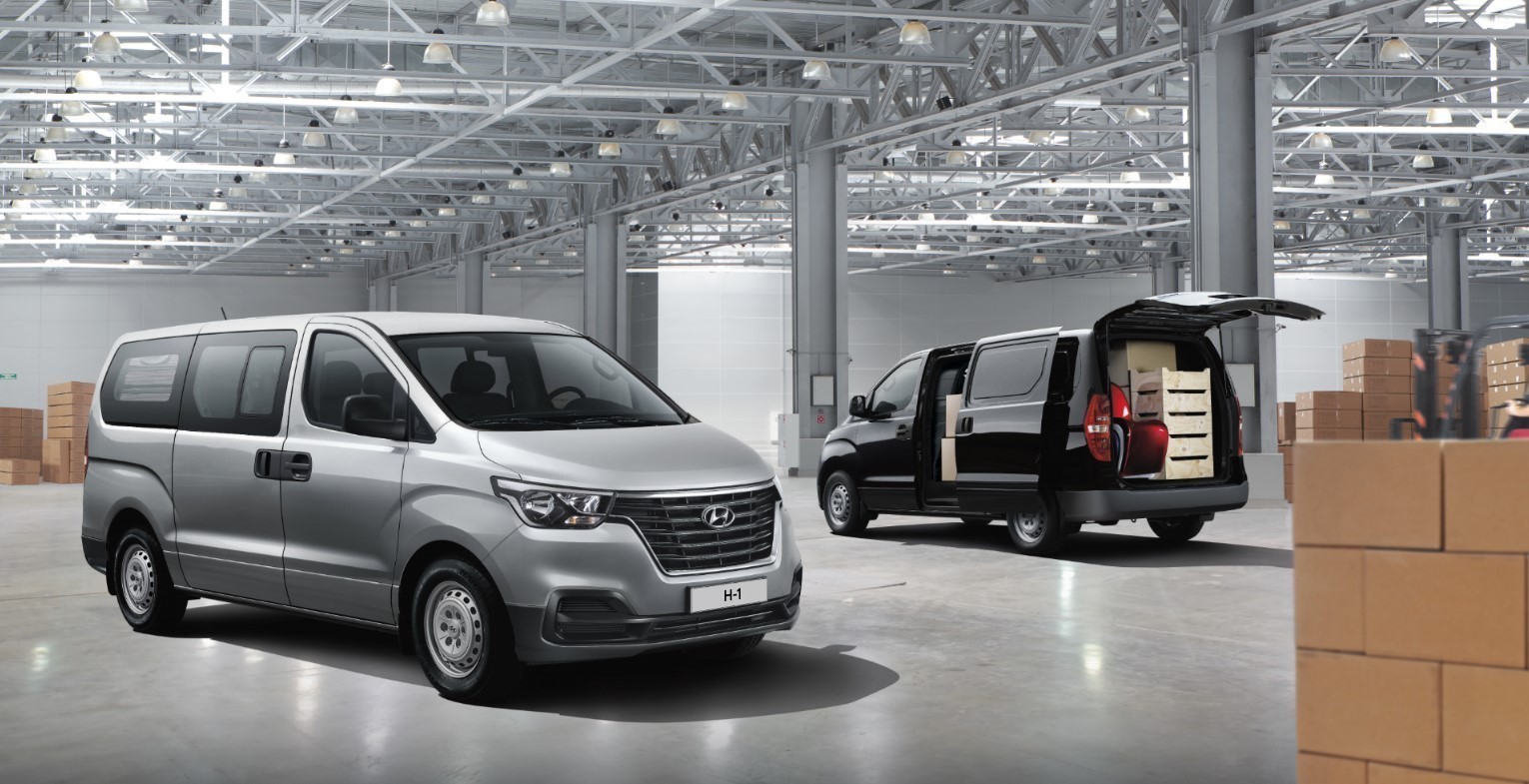 THE ULTIMATE MULTIPURPOSE VAN
The spacious H–1 Van is packed with features that make loading and unloading quicker and easier than ever.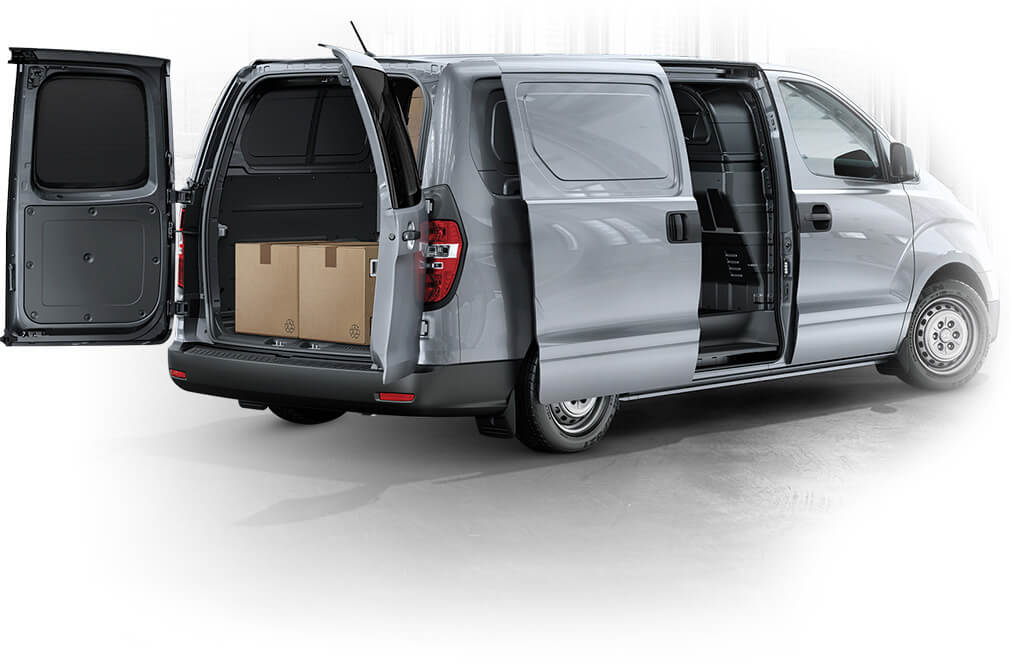 Twin swing opening rear doors
MOVING PEOPLE IN STYLE
The Wagon version of the H–1 is the perfect solution when a car-based station wagon just doesn't have enough space. Within its attractive exterior is a comfortable, roomy and convenient interior. And there's all the reliability, accessibility and dependability that make up the Hyundai DNA.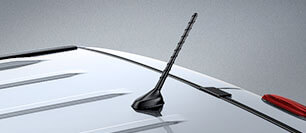 Roof antenna
Good radio reception wherever you go is possible thanks to the standard roof-mounted antenna.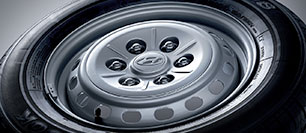 16" steel wheels
These strong steel wheels are standard equipment for the H-1.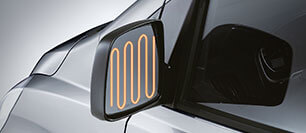 Heated outside mirrors
Heated door mirrors clear quickly in cold or frosty conditions.
Comfort and convenience are always in style
The cabin of the H–1 follows a clear proposition: that, whether you're delivering goods or transporting passengers and luggage to their destination, you deserve all the comfort, convenience and style that you could expect from a passenger car.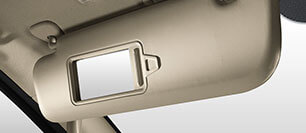 Sun visor
The sun visor is finished in a soft-touch knit-embossed fabric. It incorporates a convenient pocket-type ticket holder.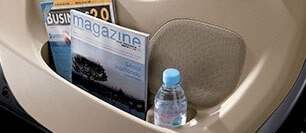 Practical door pockets
Integrated storage spaces in the doors can hold the magazines, maps and paperwork that can make your journey more enjoyable.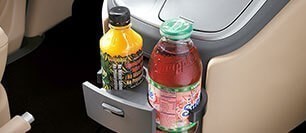 Cup holders
The console between the two front seats is available with a retractable holder for a couple of bottles or cups.
Audio system (MP3 / CD player and Radio)
No need to get bored on long journeys in the H-1. The audio system includes an MP3 / CD player, radio and further connectivity capabilities.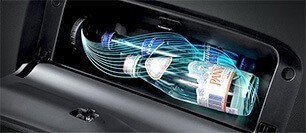 Cooled glove box
Keeps your drinks and snacks cool on long journeys, whatever the weather.
Power, refinement and reliability
H–1 guarantees good performance together with Hyundai's rugged dependability and eco-friendliness.
2,5 CRDi diesel engine with WGT (Wastegate Turbo)
The 2,5 CRDi diesel engine with WGT produces a maximum 136 ps at 3,600 rpm while its peak torque rating of 35.0 kg·m is reached at 1,500 ~ 2,500 rpm.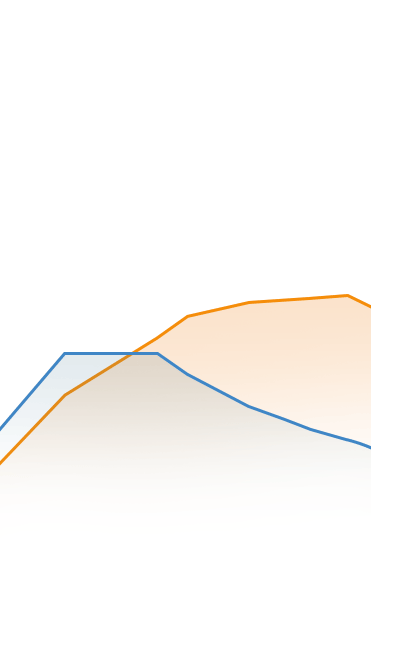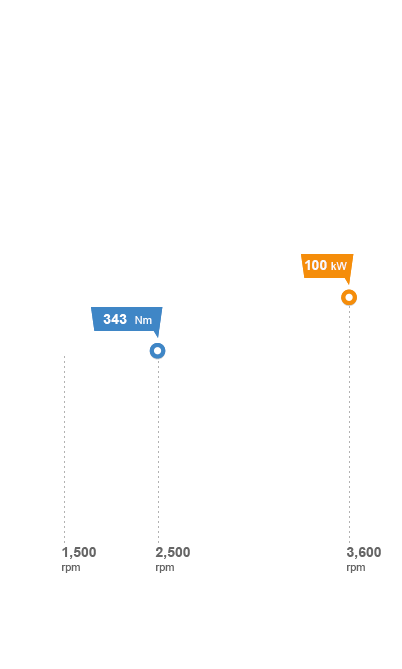 2,5 CRDi
diesel engine with VGT (Variable Geometry Turbo)
The 2,5 CRDi diesel engine with VGT produces a maximum 170 ps at 3,600 rpm while its peak torque rating of 45.0 kg·m is reached at 2,000 ~ 2,250 rpm.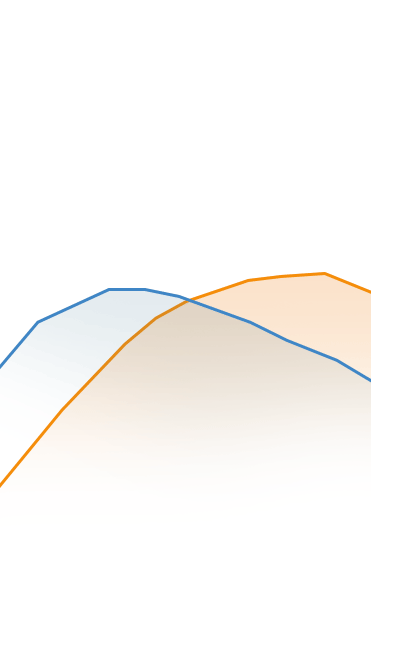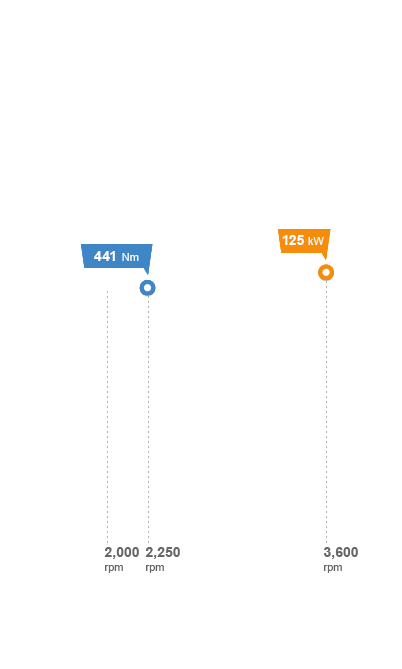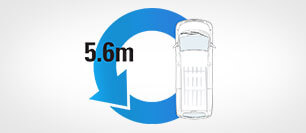 Tight turns made easy
Despite having a length of more than 5 metres, the H–1 has a turning radius of only 5.6 metres. So tight turns are no problem for this large, versatile and capable van.
AGILE, SAFE AND STRONG
The H–1 has been engineered to provide active and passive protection for all occupants.
Electronic Stability Control (ESC)
ESC helps you maintain control during emergency braking by modulating both brake pressure and engine torque.

Airbag systems
The front airbags in the H–1 provides effective protection against impacts.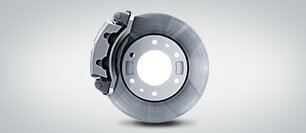 16" disc brakes
16" disc brakes are available on all wheels, providing maximum stopping performance and outstanding control, even when the large H–1 is fully loaded with passengers and cargo.
Reassuring convenience
There's much more than comfort and space in the H-1. A lot of thought has gone into creating a vehicle that's as easy to use as possible.
Folding key

Electric folding outside mirrors

Twin swing opening rear doors
Folding key

The shaft of the key neatly folds into the fob when not in use, making it much more compact.

Electric folding outside mirrors

The electric door mirrors can be folded out of harm's way at the touch of a button.

Twin swing opening rear doors

For maximum practicality, you can choose optional twin opening rear doors for the van model instead of the standard lift type tailgate.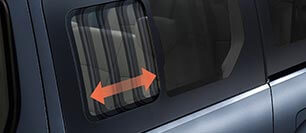 Sliding side windows
Passengers can slide open the side windows to provide the desired amount of ventilation.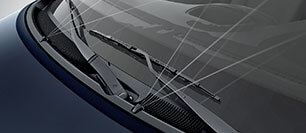 3-way washer jets
Each washer splits the flow into three jets for better windscreen coverage.
PRICELISTS AND FURTHER INFO